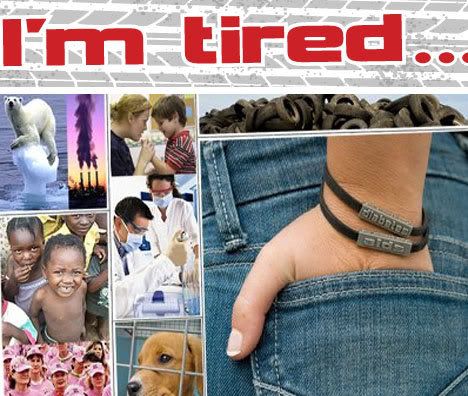 Give an I'm Tired Of… bracelet that will support almost any cause you can think of.
For every $10 bracelet you buy, I'm Tired… donates half the sale ($5) to a cause of your choice. You pick the cause and your bracelet and the donation will automatically be made on your behalf.
You can pick from a huge range of causes, Animal Cruelty, Global Warming, Aids, Breast Cancer, Hunger, Etc.
The bracelets are all eco-friendly, made from recycled tires and metal. Super cute too.
Another great recommendation from a reader – keep 'em coming!