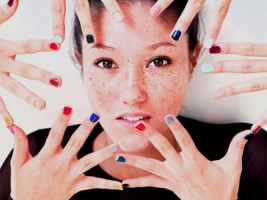 Head to your local American Apparel to get a great last minute gift – $6.00 a bottle, just out nail polish.
They have pretty much any color you can imagine with quirk names like "Downtown LA" (a brick red), "Office" (a minty green), "Coney Island" (a bubble-gum pink) and…"Hassid" (a dark black).
Just like their clothes, all polish is made in the US of A.
www.americanapparel.com